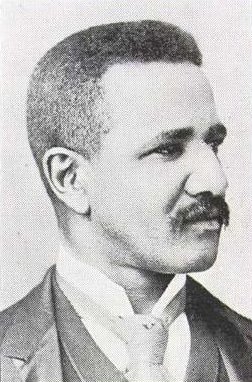 Arter was born into slavery in what is now Jefferson County, West Virginia. His formal education began in 1873 at
Storer College
in Harpers Ferry; from there, he attended Pennsylvania State College (now
Pennsylvania State University
), Michigan's
Hillsdale College
, and the
Chicago Theological Seminary
.
Arter was an educator and a minister. He held teaching positions in Storer; Morgan College and the Baptist Theological Seminary in Lynchburg, Virginia; the J. S. Manning Bible School in Cairo, Illinois; and the West Virginia Industrial School Seminary and College in Hill Top. His pastorates included churches in Chicago and Danville, Illinois; Sun, West Virginia; and the Storer College Church and Curtis Free Will Baptist Church in Harpers Ferry.
Additional information can be found on Arter's Wikipedia page; an article in A. B. Caldwell's History of the American Negro: West Virginia Edition (Atlanta: A. B. Caldwell Publishing Co., 1923); and especially Arter's Echoes from a Pioneer Life (Atlanta: A. B. Caldwell Publishing Co., 1922).
Printing is not supported at the primary Gallery Thumbnail page. Please first navigate to a specific Image before printing.
Robert H. Ellison

The User Guide for the Library of Appalachian Preaching is a Google Sheet that can be searched, sorted, and downloaded for offline use.

This part of the Guide provides information about Arter's sermons. It includes the title, sermon text, date and place the sermon was preached (if known), and so on. This information is available in the master list of sermons as well.

Jared Maurice Arter

The first 8 chapters of Echoes are Arter's autobiography/memoir. They are followed by 12 sermons and addresses, details of which are provided in the User Guide.