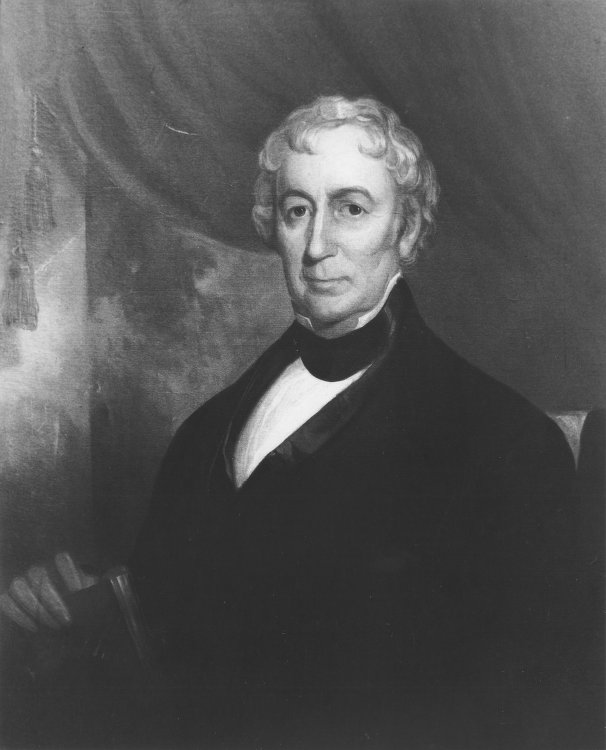 Bruce was born in Scotland and studied at the
University of Edinburgh
. His career in Pittsburgh included pastoring the First Associate Presbyterian Church (1808-46), and serving two terms (1819-35 and 1836-43) as principal of the Western University of Pennsylvania (formerly Pittsburgh Academy [1787-1819], now the
University of Pittsburgh)
.
Additional information can be found on Bruce's Wikipedia page.
Printing is not supported at the primary Gallery Thumbnail page. Please first navigate to a specific Image before printing.
Robert H. Ellison

The User Guide for the Library of Appalachian Preaching is a Google Sheet that can be searched, sorted, and downloaded for offline use.

This part of the Guide provides information about Bruce's sermons and other discourses. It includes the title, scripture text, date and place the address was delivered (if known), and so on. This information is available in the master list of sermons as well.

Robert Bruce

Bruce delivered secular speeches as well as sermons. Like his Address Delivered before the Pittsburgh Philosophical Society, this lecture is included in the Library to help illustrate the full range of his oratory.

Robert Bruce

According to the introduction, some of these sermons were composed early in Bruce's career, either while he was still "a student in divinity" or "shortly after he entered on the ministry" (p. iv). His goal in publishing them was "to present, under as condensed a form as possible, several articles of divine truth, and the principal arguments by which they are supported" (p. iii).

Robert Bruce

In addition to his duties as pastor and principal of a university, Bruce was the first president of the Pittsburgh Philosophical and Philological Society. This address he gave before the Society is not a sermon; like his Introductory Lecture Delivered before the Institute of Arts and Sciences, it is included in the Library to help illustrate the full range of his oratory.