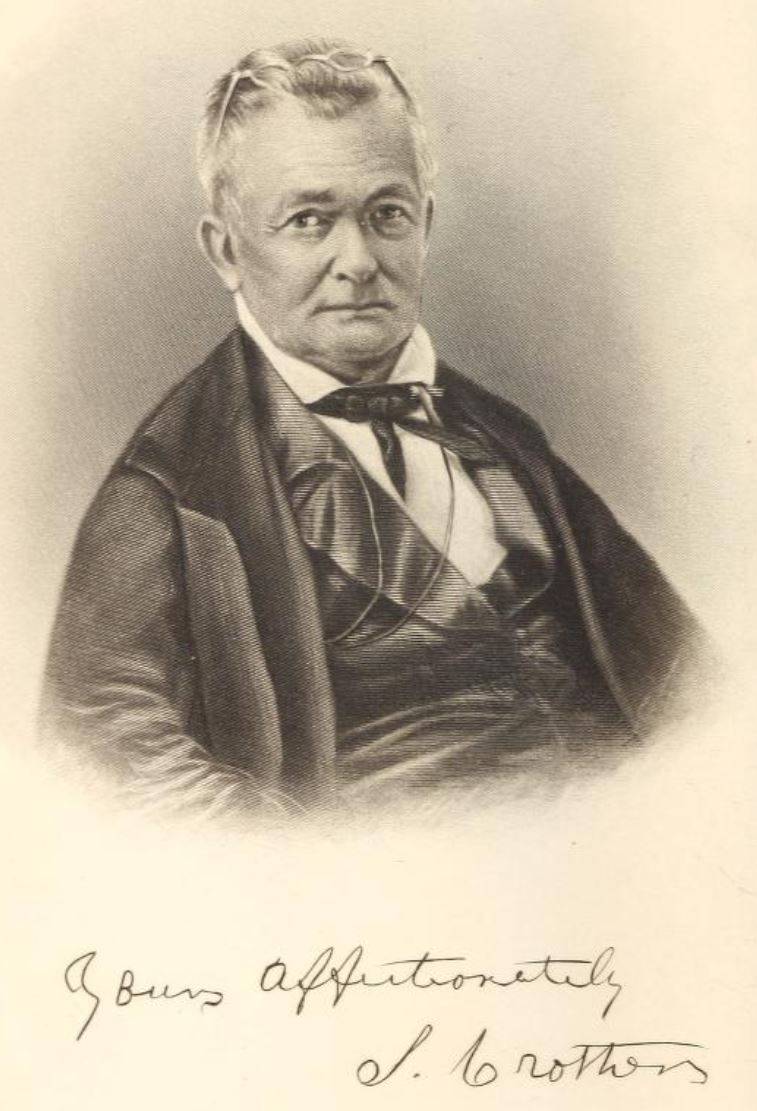 Crothers was born in Pennsylvania and studied at the Presbyterian seminary in New York. In addition to pastoring churches in Appalachian Ohio (Chillicothe and Greenfield), he spoke in support of abolitionist causes and published
Strictures on African Slavery
(Paint Valley [Ohio?]: Abolition Society of Paint Valley, 1833) and
The Gospel of the Jubilee
(Cincinnati: American Reform Tract and Book Society, 1856)
Additional information can be found on Crothers' Wikipedia page and in Andrew Ritchie, The Life and Writings of Rev. Samuel Crothers, D.D., being Extracts from His Writings Illustrative of His Style, and of the Patriarchal and Mosaic Economy; Interwoven with a Narrative of His Life (Cincinnati: Moore, Wilstach, Keys & Co., 1857).
Printing is not supported at the primary Gallery Thumbnail page. Please first navigate to a specific Image before printing.
Robert H. Ellison

The User Guide for the Library of Appalachian Preaching is a Google Sheet that can be searched, sorted, and downloaded for offline use.

This part of the Guide provides information about Crother's sermons and lectures. It includes the title, scripture text, date and place the discourse was delivered (if known), and so on. This information is available in the master list of sermons as well.

Andrew Ritchie

Ritchie's biography was published about 2 years after Crothers' death. It is included here because it reproduces "extracts" from some of his lectures and sermons. Details of these works can be found in the User Guide.

Samuel Crothers

This sermon on Exodus 21:2-6 is an example of how Crothers used the pulpit to convey his abolitionist beliefs. He discusses the system of servitude in the Old and New Testaments and asserts that "our churches need cleansing from the defilement of the sin of slave holding" (p. 19).