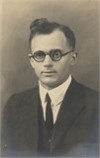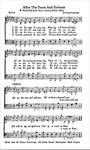 Title
Files
Description
The Cummings collection includes his work as a song writer and publisher: 75 stand-alone songs, approximately 40 booklets of his songs, and 18 books he published with his own songs and those of other artists. There are also approximately 420 song books (336 unique titles) from other publishers, 23 of which contain at least one of Cummings' songs. Information about each of these songs--295 in all--is provided in the User Guide.
All of these songs, along with the relevant front- and backmatter in the books, are posted here as a single PDF. It is nearly 140 MB; to make things somewhat more manageable, the individual songs, booklets, Cummings' song books, and the books from other publishers have also been provided as supplemental files.
Notes: many of the stand-alone songs exist in several formats: song-book-size, printed on a postcard, and so on. The PDFs include examples of each format. Also, the PDFs of the song books contain only pieces written or arranged by Cummings himself.
Publication Date
3-23-2021
Keywords
Appalachia, West Virginia, Melville Homer Cummings, Methodist Church, Hymns
Disciplines
Appalachian Studies | Digital Humanities | Other Music | Other Religion | Rhetoric
Recommended Citation
Cummings, Melville Homer and Ellison, Robert H., "07. Songs" (2021). Cummings, Melville Homer, 1890-1978. 8.
https://mds.marshall.edu/cummings_melvillehomer/8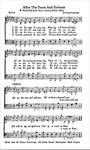 COinS