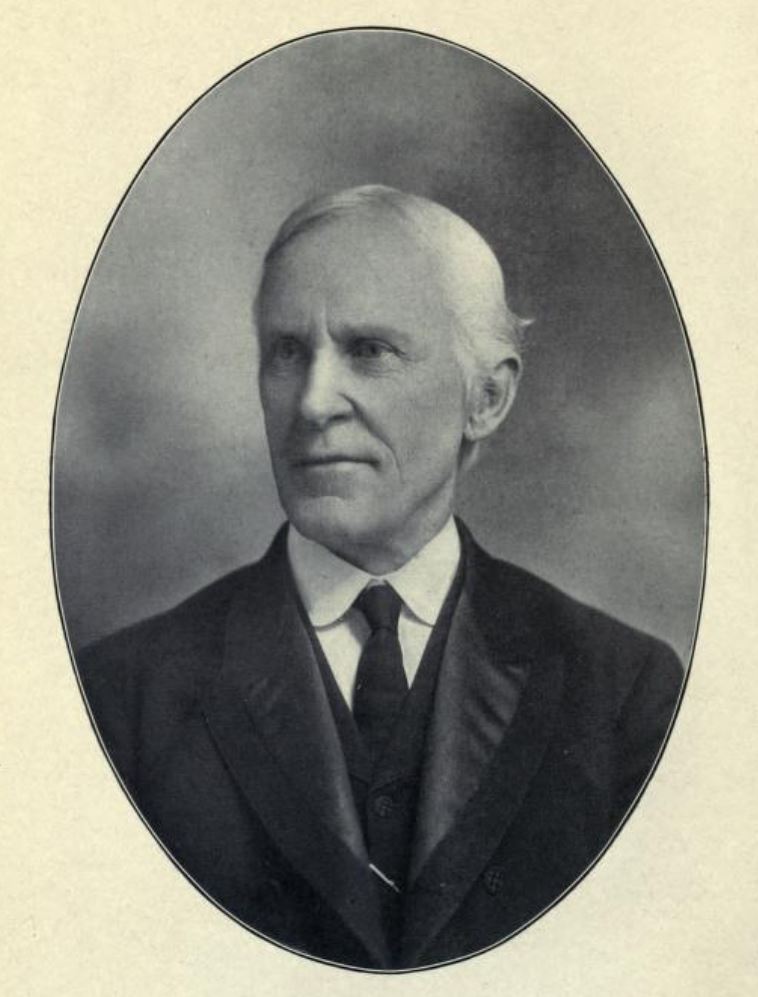 Gill was born in England, came to America when he was 8 years old, and began his work as a Methodist Episcopal minister in the Boston area. His academic career started in 1872 in Wilbraham, Massachusetts; 20 years later, he moved to The Pennsylvania State College (now
Pennsylvania State University
), where he taught Latin and Greek and served as the college chaplain.
Additional information can be found on the website for the Benjamin Gill papers in the Penn State library, and in the "In Memoriam" section of Gill's Sermons and Addresses ([State College, PA] [1913]).
Printing is not supported at the primary Gallery Thumbnail page. Please first navigate to a specific Image before printing.
Benjamin Gill

According to the Prefatory Note, Gill's papers included "the 148 sermons preached before the students of the college between the years 1899 and 1911, a number of sermons preached elsewhere during the period, and various papers and addresses given before literary societies, at school commencements, and on other occasions" (pp. 3-4). The 17 discourses in this "memorial volume" were selected because they are the "most finished and most literary," the "most redolent of the author's genial personality," or the most significant to "the history of the college" (pp. 4-5).