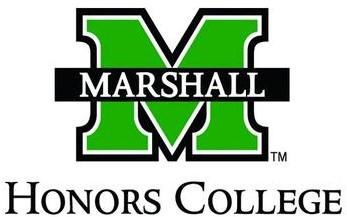 The Honors College at Marshall University provides an environment for innovative teaching and learning within an interdisciplinary curriculum motivated by creative, critical inquiry and respect for multiple thoughts, experiences, and identities. The Honors College collaborates with university and public partners to foster inclusive academic excellence in a diverse and supportive community of scholars dedicated to becoming socially conscious, responsible leaders and lifelong learners engaged in acquiring and applying knowledge for the greater good. The Honors College Publications collection serves as a repository of reports, white papers, guides, and policy statements.
Printing is not supported at the primary Gallery Thumbnail page. Please first navigate to a specific Image before printing.
Marshall University Honors College

This handbook offers basic information about the policies and practices of the Honors College at Marshall University. The information here is subject to periodic revision. Because all students in the Honors College are students of the University, the Honors College operates under policies and guidelines as set for all undergraduate students at Marshall University.

Honors College and Brian A. Hoey

Beginning with a consideration of our broader institutional and communal contexts and informed by wide-ranging internal and external data collection and analysis, the first five-year strategic plan of the Honors College at Marshall University sets overarching priorities and defined goals that together are intended to deepen community connections, expand recruitment efforts, support greater access and inclusion while increasing retention, develop a more engaging, flexible, and valuable curriculum, and through securing greater material and human resources, to raise the college's ability to serve as an equal partner in the provision of service to other units on campus. Our overarching goal is to build a successful future for the college that aligns most productively with institutional priorities.