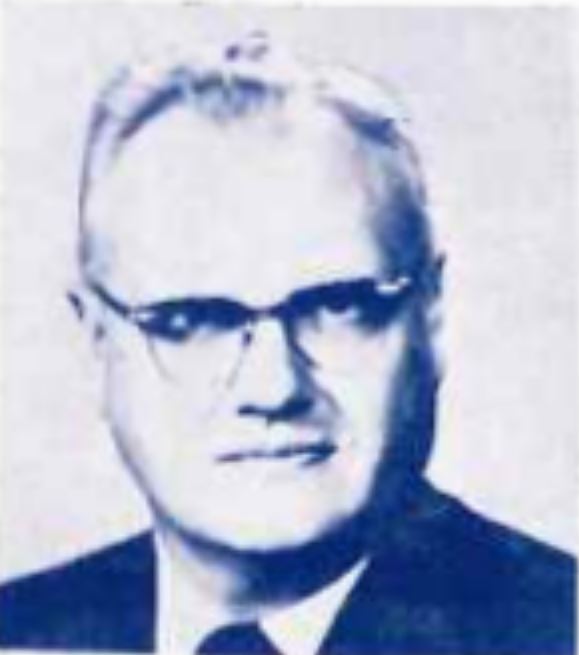 Hunt spent a good deal of his life in Appalachia. He was born and educated in Johnson City, Tennessee, earning his bachelor's degree from East Tennessee State College (now
East Tennessee State University
) in 1941. He pastored Methodist churches in Chattanooga, Kingsport, and Morristown, Tennessee; was president of
Emory and Henry College
in Emory, Virginia from 1956-64; and spent part of his retirement years in Lake Junaluska, North Carolina, where he was president of the Methodist Church's
Foundation for Evangelism
. Outside the region, he served as a bishop in Florida; Charlotte, North Carolina; and Nashville, Tennessee.
Additional information can be found in Hunt's Wikipedia page and obituaries published by the Bristol, Virginia Herald Courier and the Florida Conference of the United Methodist Church.
Hunt's photo is courtesy of the Archives of Appalachia at East Tennessee State University, Appalachian Preaching Mission Records.
Printing is not supported at the primary Gallery Thumbnail page. Please first navigate to a specific Image before printing.
Robert H. Ellison

The User Guide for the Library of Appalachian Preaching is a Google Sheet that can be searched, sorted, and downloaded for offline use.

At the moment, Hunt has only one sermon in the Library; it has a Guide of its own so the records will be complete. It includes the title, sermon text, date and place the sermon was preached, and so on. This information is available in the master list of sermons as well.

Earl Gladstone Hunt Jr.

Hunt delivered this sermon on Luke 18:17 on February 8, 1968, as part of the Appalachian Preaching Mission in Johnson City, Tennessee. At the time of the event, Hunt was serving as a Methodist bishop in Charlotte, North Carolina.