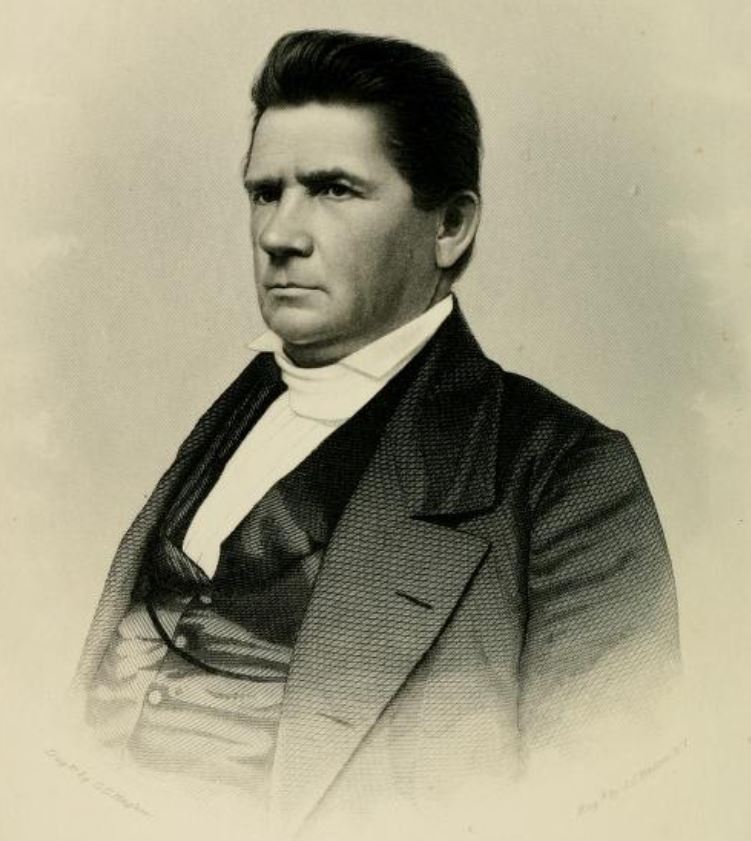 Kavanaugh was born in Appalachia, in Clark County, Kentucky, and licensed to preach in the Mount Sterling Circuit of the Methodist Episcopal Church. He worked throughout the state; cities and circuits in which he served included Covington, Lexington, Little Sandy, Louisville, Newport, Salt River, and Shelbyville. He became a bishop in the Methodist Episcopal Church, South, in 1854; his travels in that role spanned from Tennessee south to the Gulf of Mexico and west to the Pacific coast.
Other information can be found in Matthew Simpson, Cyclopaedia of Methodism (Philadelphia: Everts & Stewart, 1878) and Albert Henry Redford, Life and Times of H.H. Kavanaugh, One of the Bishops of the Methodist Episcopal Church, South (Nashville, n. p., 1884).
Printing is not supported at the primary Gallery Thumbnail page. Please first navigate to a specific Image before printing.
Robert H. Ellison

The User Guide for the Library of Appalachian Preaching is a Google Sheet that can be searched, sorted, and downloaded for offline use.

At the moment, Kavanaugh has only one sermon in the Library; it has a Guide of its own so the records will be complete. It includes the title, sermon text, date and place the sermon was preached, and so on. This information is available in the master list of sermons as well.

Hubbard Hinde Kavanaugh

"The Love of God," a sermon on 1 John 4:16, was published as Sermon V of A Collection of Original Sermons, Contributed by Ministers of Different Denominations, to Raise Means for the Erection of a Protestant Female College, in Greensburg, Kentucky (Louisville, KY: Morton & Griswold, 1851).