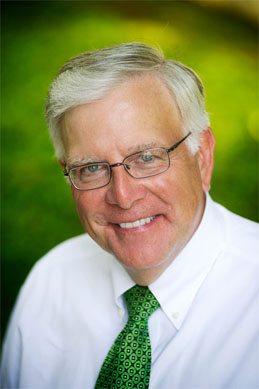 Stephen James Kopp took over as "36th President" of Marshall University on July 1, 2005. Although he is called the "36th President" of the institution, he is actually the nineteenth person to hold that title—former chief administrators were called "principals." However, Kopp was thirty-sixth in number of those who have overseen the institution since it founding in 1837—seventeen principals and nineteen presidents.
On June 28, 2012, the University's Board of Governor's recommended that he continue as President for another five years, which was approved by the West Virginia Higher Education Policy Commission. Under Kopp's tenure the University made major strides forward on many fronts.
President Kopp earned a Bachelor of Science degree in biology from the University of Notre Dame, and his Ph.D. in Physiology and Biophysics from the University of Illinois at Chicago.
He served as a postdoctoral fellow at the St. Louis University Medical Center, and a research fellow and NIH Fellow in the department of biochemistry at the University of Illinois at Chicago prior to joining the faculty of Midwestern University.
Browse the Stephen J. Kopp, Ph.D., 2005 - 2014 Collections:
Introduction of President Kopp