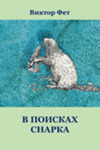 Title
Description
Фет, В. В поисках Снарка. Библиотека Университета Маршалла, Хантингтон. 2023. 434 с.
Этот том содержит статьи и рецензии Виктора Фета (1955 г.р.), написанные и опубликованные в 1995-2022 гг на различные темы, от истории науки до рецензий на театральные спектакли. Автор, биолог по профессии, который провёл первую половину жизни (1955-1988) в СССР, соединяет глубоко личный опыт, воспоминания и наблюдения, преследуя одну основную тему: уникальность творчества во всех аспектах гуманитарных и естественных наук. Интересы автора прежде всего фокусиртуются на двух очень разных, но не независимых фигурах Льюиса Кэрролла и Владимира Набокова. В наши дни, при быстром распаде и трансформации русской культуры, эти тексты обрели характер «довoенных архивов». Книга рассчитана на всех, кто интересуется разнообразнымы аспектами русской и советской литературы, поэзии, перевода, культуры, истории, театра и науки.
Fet, V. In Search of the Snark. Huntington, WV: Marshall University Libraries. 2023. 434 p.
This volume contains essays, articles, and reviews by Victor Fet (b. 1955), written in Russian, published in 1995—2022, on various subjects ranging from history of science to theater reviews. The author, a professional biologist who has spent the first half of his life in the USSR (1955-1988), combines highly personal experiences, memories, and observations, pursuing the same theme: uniqueness of creativity in all aspects of humanities and sciences. Author's interests especially revolve around two vastly different but not unrelated figures: Lewis Carroll (and his Russian translations) and Vladimir Nabokov. Today, as Russian culture undergoes rapid decay and transformation, these texts acquire the quality of "pre-war archives". The book is intended for everyone who is interested in many aspects of Russian and Soviet literature, poetry, translation, culture, history, theater, and science.
Publication Date
4-20-2023
Publisher
Marshall University Libraries
Keywords
Литература, театр, русская поэзия, Льюис Кэрролл, Владимир Набоков, Линн Маргулис, Раиса Берг, история науки, Literature, theater, Russian poetry, Lewis Carroll, Vladimir Nabokov, Lynn Margulis, Raissa Berg, history of science
Disciplines
Arts and Humanities | Environmental Sciences | Physical Sciences and Mathematics | Russian Literature | Slavic Languages and Societies
Recommended Citation
Фет, В. В поисках Снарка. Библиотека Университета Маршалла, Хантингтон. 2023. 434 с.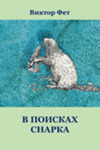 Included in
COinS