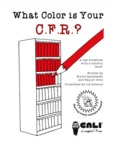 Title
What Color is Your C.F.R.?
Contributors
Elizabeth Gotauco - Illustrator / Nicole Dyszlewski - Author / Raquel M. Ortiz - Author
Description
What Color is Your C.F.R.? is a problem-based law workbook with a colorful twist. Conceived and written by law librarians/ it uses easy to understand plain language and is a light-hearted but helpful supplement to instruction on basic legal research. The book takes a non-traditional approach to legal research and uses short legal research exercises and coloring.
Publisher
CALI's eLangdell® Press
Resources
Open Textbook Library
License
Attribution-NonCommercial-ShareAlike
Recommended Citation
"What Color is Your C.F.R.?" (2021). Open Access Textbooks. 271.
https://mds.marshall.edu/oa-textbooks/271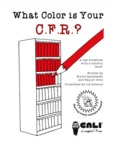 COinS