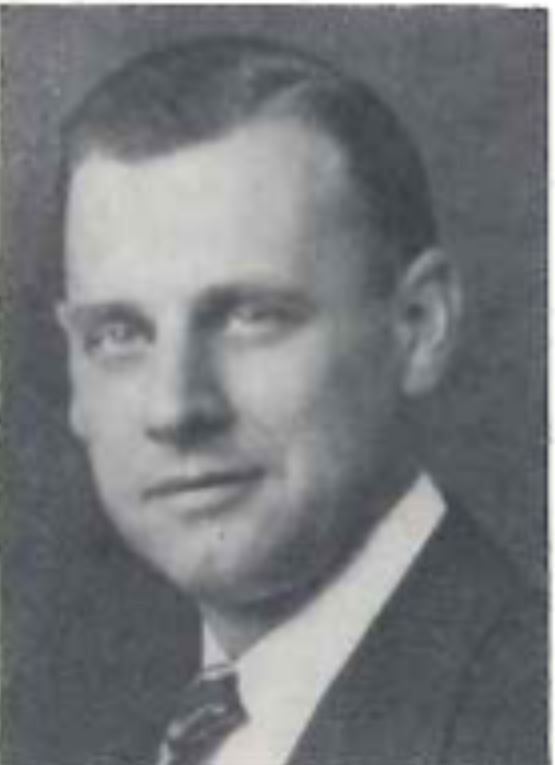 Ockenga was born in Chicago, began his ministry in New Jersey, and pastored the
Park Street Church
in Boston from 1937-1969. He also helped to found the
National Association of Evangelicals
and
Fuller Theological Seminary
in Pasadena, California, and served as president of
Gordon-Conwell Theological Seminary
. His time in Appalachia took place in Pittsburgh from 1830-36, when he was a Ph.D. student in philosophy at the
University of Pittsburgh
,
Clarence Macartney's
pastoral assistant at the
First Presbyterian Church
(1931), and pastor of Pojnt Breeze Presbyterian (1931-36). He also visited the region in 1958, when he participated in the
Appalachian Preaching Mission
in Johnson City, Tennessee.
Additional information can be found on Ockenga's Wikipedia page, a biographical sketch on the Gordon College website, and Garth M. Rosell's 2006 article in Christian History magazine.
Ockenga's photo is courtesy of the Archives of Appalachia at East Tennessee State University, Appalachian Preaching Mission Records.
Printing is not supported at the primary Gallery Thumbnail page. Please first navigate to a specific Image before printing.
Robert H. Ellison

The User Guide for the Library of Appalachian Preaching is a Google Sheet that can be searched, sorted, and downloaded for offline use.

This part of the Guide provides information about Ockenga's sermons. It includes the title, sermon text, date and place the sermon was preached (if known), and so on. This information is available in the master list of sermons as well.

Harold John Ockenga

A note on the back of the title page reads "Several of the sermonic character sketches in this volume appeared in The Gospel Herald…and are used by permission. Some of the other chapters appeared in a previous volume by Dr. Ockenga, Have You Met These Women?, published by Zondervan in 1940."

Harold John Ockenga

Ockenga delivered this sermon, on Matthew 22:34-40 and Romans 13:8-10, on February 10, 1958, as part of the Appalachian Preaching Mission in Johnson City, Tennessee. At the time of the event, Ockenga was pastor of the Park Street Church in Boston.