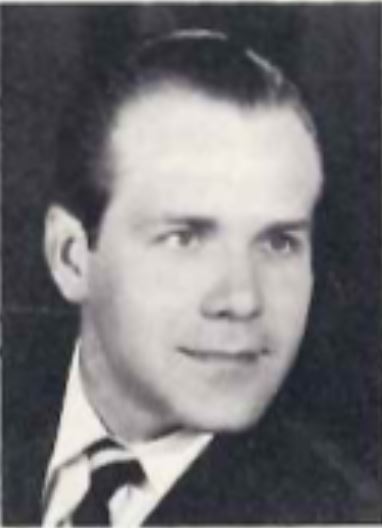 Paulk is perhaps best known as a civil-rights activist and founder of the Cathedral at Chapel Hill, a large Pentecostal church that operated in Decatur, Georgia from 1991-2009. His time in Appalachia included studying at
Furman University
in Greenville, South Carolina; pastoring a Church of God congregation in Buford, Georgia; and participating in the February 1959
Appalachian Preaching Mission
in Johnson City, Tennessee.
Additional information, including discussions of sex scandals that emerged in the 1990s and beyond, can be found in Paulk's Wikipedia page and an obituary published in the April 3, 2009 edition of the New York Times.
Paulk's photo is courtesy of the Archives of Appalachia at East Tennessee State University, Appalachian Preaching Mission Records.
Printing is not supported at the primary Gallery Thumbnail page. Please first navigate to a specific Image before printing.
Robert H. Ellison

The User Guide for the Library of Appalachian Preaching is a Google Sheet that can be searched, sorted, and downloaded for offline use.

At the moment, Paulk has only one sermon in the Library; it has a Guide of its own so the records will be complete. It includes the title, sermon text, date and place the sermon was preached, and so on. This information is available in the master list of sermons as well.

Earl Pearly Paulk Jr.

Paulk delivered this sermon on Romans 7:24-25 and Romans 14 on February 13, 1959, as part of the Appalachian Preaching Mission in Johnson City, Tennessee. At the time of the event, Paulk was the pastor of the Hemphill Avenue Church of God in Atlanta, Georgia.