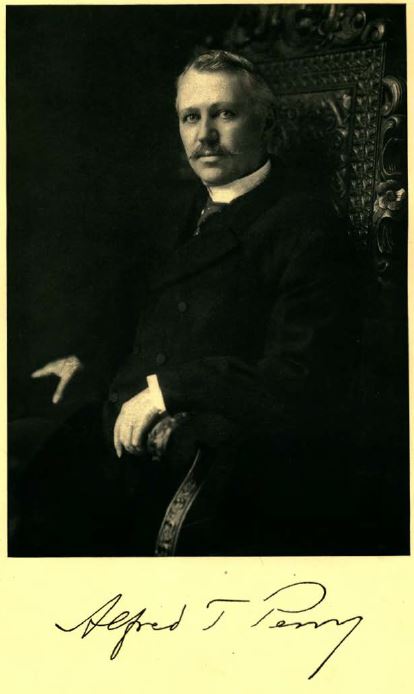 Perry was a "Professor of Bibliology" at Connecticut's
Hartford Theological Seminary
before becoming the sixth
president
of
Marietta College
, a school chartered in 1835 in Marietta, Ohio. He was the author of numerous books, including
A Handy Harmony of the Gospels
(Hartford, Conn.: Hartford Seminary Press, 1894) and
The Pre-Eminence of the Bible as a Book
(Hartford, Conn.: Hartford Seminary Press, 1899), the address he gave when he began his position at Hartford.
Printing is not supported at the primary Gallery Thumbnail page. Please first navigate to a specific Image before printing.
Robert Ellison

The User Guide for the Library of Appalachian Preaching is a Google Sheet that can be searched, sorted, and downloaded for offline use.

This part of the Guide provides information about Perry's sermons. It includes the title, sermon text, date and place the sermon was preached, and so on. This information is available in the master list of sermons as well.

Alfred Tyler Perry

The "sermons" in this book are the 12 baccalaureate sermons Perry delivered while president of Marietta. The "addresses" include his inaugural speech and talks he gave before such organizations as the Conference of Colleges of the Interior and the North Central Association of Colleges and Secondary Schools.