Title
Preview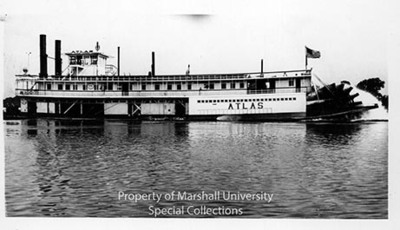 Photo Identifier
1978.01.0236.01.04.02
Description and Location
ca. 1942
Steam towboat Atlas.
Built 1913 at Ambridge, Pa., as the Edenborn, converted to burn coal and renamed the Atlas in 1942.
Bought by island Creek Coal Co. in Huntington in 1945.
Transportation Category
River (ferryboats, steamboats, towboats, wharves)
Media Format
Photographic print copy
Keywords
towboats, Ohio River, Atlas, Edenborn, Island Creek Coal Co.
COinS