Title
Preview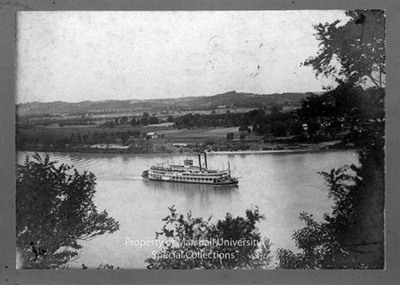 Photo Identifier
1978.01.0236.01.25.01
Description and Location
ca. 1900
Steamboat Virginia, a sternwheel packet boat built Cincinnati, Ohio, 1895.
Ran Pittsburgh to Cincinnati.
When running on the Ohio during a flood in March of 1910, it became stuck in a cornfield at Willow Grove, W.Va.. On the next high water she was pulled out and taken to Pt. Pleasant, W.Va. for repairs.
Renamed the Steel City in 1912.
Transportation Category
River (ferryboats, steamboats, towboats, wharfboats)
Media Format
Photographic print copy
Keywords
steamboats, Virginia, Steel City, Willow Grove, W.Va., Ohio River
COinS