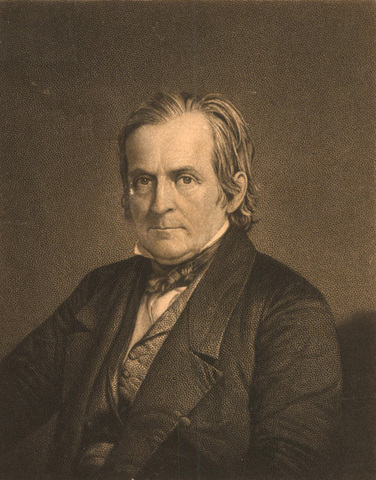 Ruffner was born in Virginia's Shenandoah Valley and ordained as a Presbyterian minister in 1818. His work in Appalachia took place in the Kanawha Valley of what is now West Virginia, where he taught and preached from 1815-19, and at Washington College in Lexington, Virginia (now
Washington & Lee University)
, where he was a student (1812-14), faculty member (1819-37) and president (1837-48).
Additional information can be found in Ruffner's Wikipedia page; articles published in the West Virginia Historical Magazine Quarterly in April and July 1902; and Dennis Bills' December 2020 contribution to This Day in Presbyterian History.
Printing is not supported at the primary Gallery Thumbnail page. Please first navigate to a specific Image before printing.
Robert H. Ellison

The User Guide for the Library of Appalachian Preaching is a Google Sheet that can be searched, sorted, and downloaded for offline use.

At the moment, Ruffner has only one address in the Library; it has a Guide of its own so the records will be complete. It includes the title, date and place it was delivered, and so on. This information is available in the master list of sermons as well.

Henry Ruffner

In 1847, Ruffner delivered an anti-slavery address before the Franklin Society at Washington College; he was the school's president at the time. It was revised for publication later that year, having been "enriched and strengthened" by the "impressive views" of others; in 1933, it was reprinted by The Green Bookman in Bridgewater, Virginia.