Preview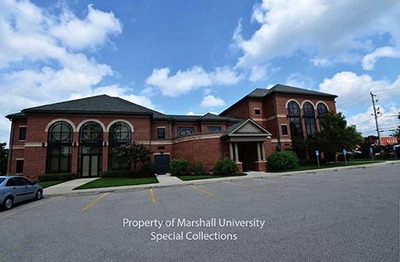 Description
Located at 519 John Marshall Dr., Huntington, W.Va. In 2015 the Marshall University Foundation Hall was renamed the Brad D. Smith Foundation Hall. The Erickson Alumni Center is on the first floor, with development and foundation offices on the second and third floors. This modern building was built on location of the Erickson Alumni Center which originally opened in 1990.
Named For: Brad D. Smith, Kenova, WV
Named For: Charlie O. Erickson, Parkersburg, W.Va. businessman.
Construction/Completion Date: 2010
Keywords
Marshall University Buildings, Brad D. Smith Foundation Hall, Erickson Alumni Center, Marshall University Foundation Hall, Brad D. Smith, Charlie O. Erickson, Marshall University Foundation
COinS