Preview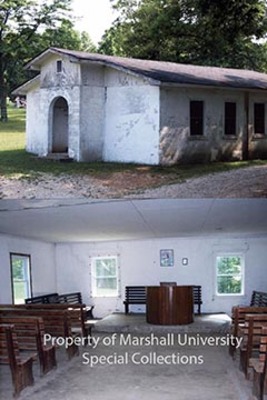 Identifier
1978.06.0227.Digital04 and 1978.06.0227.04b
Description
Greasy Ridge Baptist Church, Wayne County, W.Va.
Church built 1940-1941 as refuge against a possible German attack on US.
Known as the "Church Built Against the Nazis."
Built by Henry Stamper and other local Baptists.
Still in use today.
Located near Cabwaylingo State Park.
Denomination: Baptist
Construction date: 1940-41
Media Format: Photographic prints.
Keywords
Greasy Ridge Baptist Church, Wayne County Churches, Church built against the Nazis, West Virginia Churches, Henry Stamper
COinS