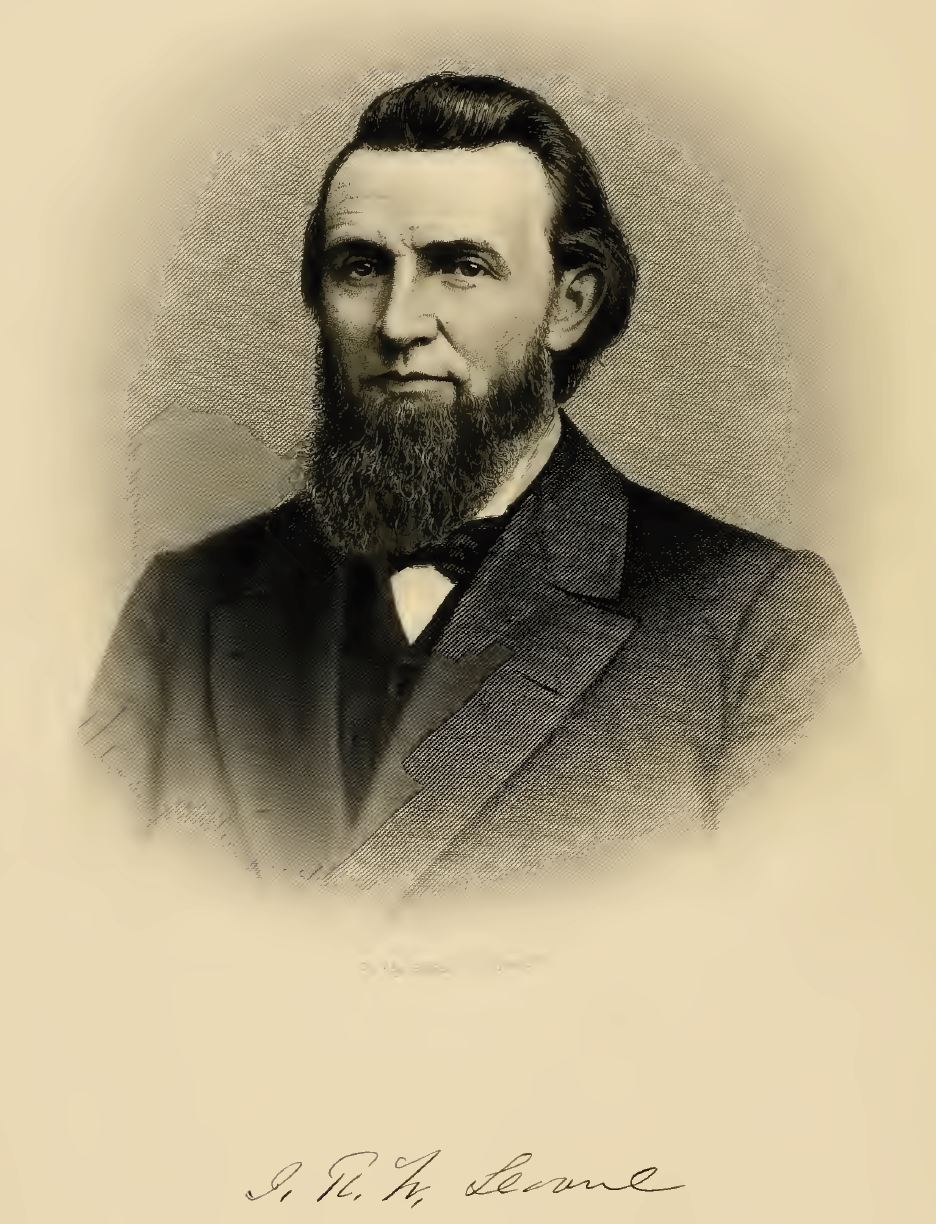 Sloane was born in Vermont and educated in Appalachia, attending Jefferson College in Canonsburg, Pennsylvania (now
Washington and Jefferson College
in Washington). After teaching in Kentucky and Ohio, he studied for the ministry, becoming pastor of New York's Third Reformed Presbyterian Church in 1856. He served there until 1868, after which he returned to Appalachia to teach theology at the
Reformed Presbyterian Theological Seminary
in Allegheny City, Pennsylvania (now Pittsburgh), a post he held until his death in 1886.
Additional information can be found in the "Biographical" section of Life and Work of J. R. W. Sloane, D. D. (New York: A. C. Armstrong and Son, 1888).
Printing is not supported at the primary Gallery Thumbnail page. Please first navigate to a specific Image before printing.
Robert H. Ellison

The User Guide for the Library of Appalachian Preaching is a Google Sheet that can be searched, sorted, and downloaded for offline use.

This part of the Guide provides information about Sloane's sermons and other discourses. It includes the title, scripture text, date and place the address was delivered (if known), and so on. This information is available in the master list of sermons as well.

James Renwick Wilson Sloane

This book was edited by Sloane's son; he undertook the project at the request of his father's friends "in the Covenanter church" but hoped that it would "find a wider circulation than among the members of the Reformed Presbyterian denomination" (p.3). The book consists of 4 sections: "Biographical," "Addresses and a Sermon on Slavery," "Addresses on National Reform, etc.," and "Sermons."

James Renwick Wilson Sloane

This sermon, on Jeremiah 5:1-6, was preached while Sloane was working outside Appalachia, as pastor of the Third Reformed Presbyterian Church in New York. It is included in the Library to help give a complete picture of his oratory.