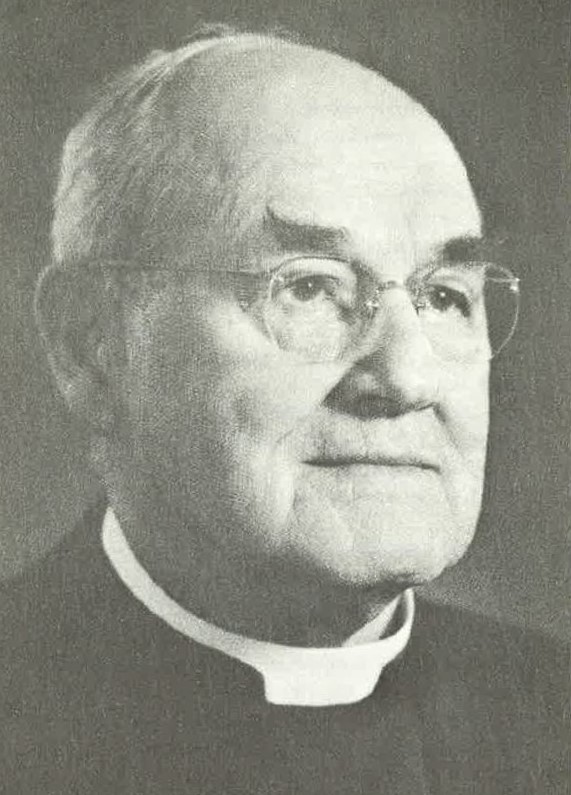 The staff of
Trinity Episcopal Church
in Huntington, West Virginia have provided helpful information about Tyler's life and work. He studied at
Randolph-Macon College
in Ashland, Virginia;
Vanderbilt University
; and the
Virginia Theological Seminary
in Alexandria. He spent most of his career at Trinity, which he served as rector from 1916-1953. After retiring from Trinity, he helped form
St. John's Church
and served other churches throughout the state as needs arose. For a time, he also served as president of the Huntington Ministerial Association.
Additional information can be found in Chapters XI-XIV of James R. Haworth, Trinity Church, Huntington, West Virginia: Something of Its Story (Huntington, WV: Cook Printing Co., 1964).
Printing is not supported at the primary Gallery Thumbnail page. Please first navigate to a specific Image before printing.
Robert H. Ellison

The User Guide for the Library of Appalachian Preaching is a Google Sheet that can be searched, sorted, and downloaded for offline use.

This part of the Guide provides information about Tyler's sermons. It includes the title, sermon text, date and place the sermon was preached (if known), and so on. This information is available in the master list of sermons as well.

James Rodgers Haworth

This is Chapters XI-XIV of Haworth's history of Trinity Episcopal Church from its beginnings in 1869 through the early 1960s. The book focuses primarily on the rectors who have served the church over the years; there are also chapters with such titles as "The Building of the Church," "The Vestrymen," "The Women," and "The Sunday School."

S. Roger Tyler

According to the Preface, this book was "prepared in response to a number of requests which have come from Dr. Tyler's friends and from those who have read the first volume, which was published in 1963" (p. v). Like its predecessor, it is a collection of articles published in two newspapers: the Advertiser in Huntington, West Virginia, and the Gazette in Charleston. Those articles were shortened versions of "sermons prepared and delivered by Dr. Tyler over a period of sixty years in the ministry."

S. Roger Tyler

According to the title page, the book is a collection of articles published in two newspapers: the Advertiser in Huntington, West Virginia, and the Gazette in Charleston. Those articles were "based on sermons prepared and delivered by Dr. Tyler over a period of sixty years in the ministry."