Featured Publications
Introductory text for Journal of Applied Digital Evidence.
See the About This Journal for a complete coverage of the journal.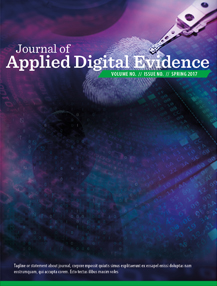 ISSN 2689-5625
Sermon Studies is dedicated to the study of preaching in all geographic regions and all time periods. The journal is multidisciplinary and interfaith, bringing scholars and practitioners together to discuss sermon texts and the art of preaching from a variety of academic and religious perspectives.
Sermon Studies is a publication of the Center for Sermon Studies. Click here to submit an article; to inquire about serving as a peer reviewer, please contact the editors.